Details

Hits: 8337
Gathering: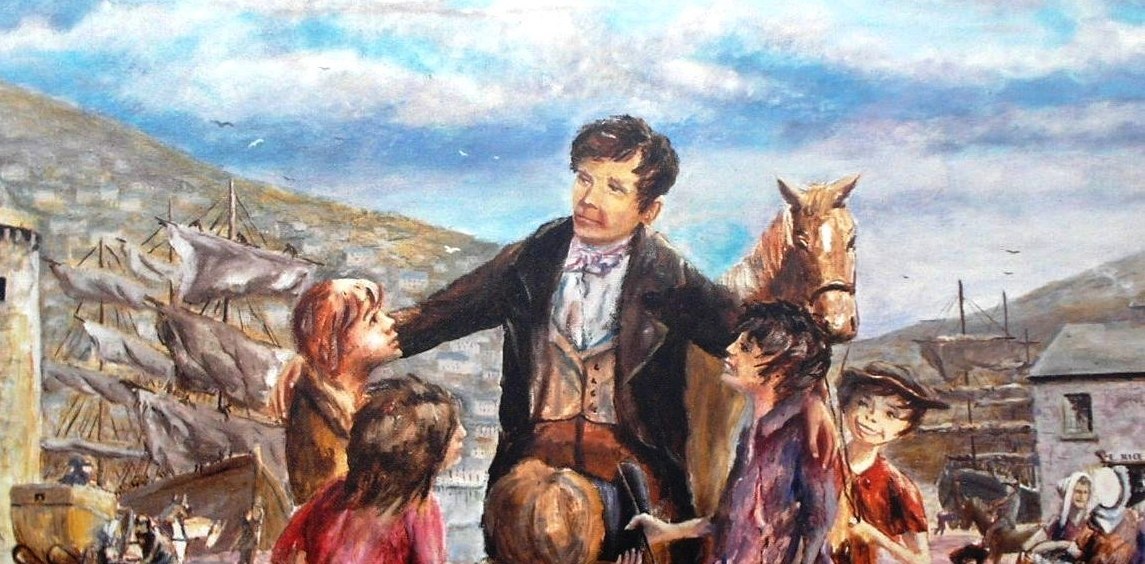 As we gather to pray on this feast day of Blessed Edmund, let us recall all those who share, and those who have shared, the charism of Edmund with us and all those who have been served in the spirit of Edmund. (Pause)

We include them in our prayer and honour their memory in order to honour Edmund.
Sung Reflection:

"He will never be Shaken" (Eden's Bridge)

Psalm 15:

O Lord, who may dwell in your tent ?
Who may dwell on your holy hill ?
Those who walk blamelessly and do what is right
And speak the truth from their heart;
Who do not slander with their tongue,
And do no evil to their friends,

Nor take up a reproach against their neighbours;
In whose eyes the wicked are despised,
But who honour those who fear the Lord;

Who stand by their oath even to their hurt;
Who do not lend money at interest,
And do not take a bribe against the innocent.

Those who do those things shall never be moved.

Psalm 1:

Happy are those who do not follow the advice of the wicked, or take the path that sinners tread, or sit in the seat of the scoffers;
But their delight is in the law of the Lord and on his law they meditate day and night.
They are like trees planted by streams of water, which yield their fruit in due season and their leaves do not wither.
In all that they do, they prosper.
Reading from the Gospel of St. John:
After he had washed their feet, had put on his robe, and had returned to the table, he said to them, "Do you know what I have done to you ? You call me teacher and Lord - and you are right for that is what I am. So, if I, your Lord and Teacher, have washed your feet, you also ought to wash one another's feet. For I have set you an example, that you also should do as I have done to you."
Sung Reflection:

"Blessed is the Man" (Eden's Bridge)
Prayer Inspired by Blessed Edmund:
All: O God, we thank you for the life of Blessed Edmund.

The life of Edmund Rice was spent in the service of the poorest of the poor. From a life of comfort and wealth, Edmund gave everything up to serve the Lord in a life of dedicated service.

All: He opened his heart to Christ present in those oppressed by poverty and injustice.

When Edmund saw the poor, he recognised he was seeing the suffering Christ and he knew that a cup of water given in his name was indeed an act of supreme love of God.

All: May we follow his example of faith and generosity.

The generosity of Edmund can frighten us into inactivity. Can we, however, make even the smallest sacrifice to help those who are in need ? Can we act with faith knowing that we may not see the outcome of our generosity in our lifetime ? That is true faith.

All: Grant us the courage and compassion of Edmund.

Compassion means "passion with", feeling for the suffering of others and acting out of this feeling of solidarity with the poor. This demands real courage because it may ask us to do the difficult thing in response to the suffering of the poor.

All: As we seek to live lives of love and service.

Love lies at the heart of all concern, where we overcome our own needs and reach out to those less fortunate. Love transforms lives because love is a decision to go beyond our own needs for the sake of the other. Love is not a feeling. It is a decision.

All: We ask this through Christ Our Lord. Amen.

Pause for personal intercessions.


Hail Mary:
Let us call on Mary the Patroness of the Congregations to pray for us and for all those we serve and have served.


Concluding Prayer:
Lord, you are life, wisdom, truth, blessing and blessedness. You are our hope and our joy. We acknowledge with thanksgiving that you have made us in your image. Direct our thoughts to you and lead us to serve you in the spirit of Blessed Edmund so that we will come to love, enjoy and possess you more and more. Amen.

(Adapted from St. Anslem)


Sung Conclusion:
"Praise the Lord Above" (Eden's Bridge)