Details

Hits: 6433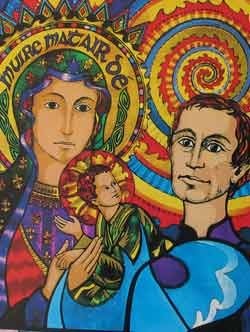 Leader: We adore you, O Christ, and we bless you,
All: because by your holy cross you have redeemed the world.
Scripture: 1 Samuel 2: 1-10
[pause for personal reflection]
Song: Magnificat by David Haas or other suitable hymn
[pause for personal reflection]
Intercessions…
Our Father…
Closing Prayer:
Gracious and Awesome God, nothing can compare to you. You constantly turn things around, and you continually amaze me. Where there is death--you bring life. Where there is darkness--you radiate light. Where there is hopelessness--you reveal new possibilities. When I am filled with shame—you grant me forgiveness. When I feel weak--you give me strength. When I come off too proud and arrogant--you instill in me a sense of reality and perspective. When I am in need of protection--you keep me safe. You always come through. You always surpass expectations, and break through all that is pessimistic and negative. You always keep your promise. You are my hope.
I praise you God for the new energy you have provided. Like Mary, help me to proclaim a new way, help me to be a witness of your glory, help me to sing and proclaim loudly the kingdom that you have waiting for us all. God, let my spirit soar and do wondrously outrageous and amazing things in your name.
Ray Vercruysse, Edmund Rice Christian Brothers of North America (published January 2012)