Details

Hits: 10512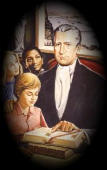 Justice has been a special focus of Brothers around the world since Edmund's time. His awareness of the plight of his own people in Ireland caused him to act. "Edmund Rice was moved by the Holy Spirit to open his whole heart to Christ present and appealing to him in the poor."
In recent times, Justice Desks and Centres for Justice have been set up to help those who are voiceless in our society today. Students in schools have had their awareness of those living on the margins raised in taking part in street retreats, associating with marginalised people, and participating in immersion experiences often in developing nations.
Other Centres have been set up to help refugees and asylum seekers who, even after they are accepted into our societies, are often just left to their own resources when released from detention. Homework centres have been set up to help children who often have difficulty in settling into main-stream schooling because of their lack of language skills and earlier traumatic experiences.
Edmund Rice International has been established in Geneva to advocate with the United Nations on behalf of children who are in abusive situations throughout the world.