Details

Hits: 10364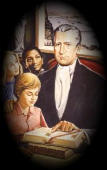 Justice has been a special focus of Brothers around the world since Edmund's time. His awareness of the plight of his own people in Ireland caused him to act. "Edmund Rice was moved by the Holy Spirit to open his whole heart to Christ present and appealing to him in the poor."
In recent times, Justice Desks and Centres for Justice have been set up to help those who are voiceless in our society today. Students in schools have had their awareness of those living on the margins raised in taking part in street retreats, associating with marginalised people, and participating in immersion experiences often in developing nations.
Other Centres have been set up to help refugees and asylum seekers who, even after they are accepted into our societies, are often just left to their own resources when released from detention. Homework centres have been set up to help children who often have difficulty in settling into main-stream schooling because of their lack of language skills and earlier traumatic experiences.
Edmund Rice International has been established in Geneva to advocate with the United Nations on behalf of children who are in abusive situations throughout the world.
Edmund Rice International - GENEVA, SWITZERLAND
ERI os an "NGO" at hte UN in Geneva. The acronym NGO means "Non-Governmental Organisation". An NGO is a formal organisation, usually with legal incorporation, that acts represents a group interest or cause and engages with national and international bodies to achieve its goals. Although similar to a lobby group an NGO is typically an organisation that engages in advocacy for interests, causes or issues that promote the common or public good. There are national and international NGOS. Over 1300 separate organisations engage in advocacy at the United Nations through the various commissions and committees of the UN system.

Edmund Rice International
PO Box 104
37-39 rue de Vermont
1211 Geneva 20
SWITZERLANDT +41 22 7794011 Check out their website, clicking on the image here:
Nine is Mine - INDIA
In response to Nelson Mandela's call to keep our governments accountable to their promise of halving poverty by the year 2015 and ending it by 2025, children in India have rallied themselves into a movement called NINEISMINE.
Check out their website, clicking on the image here:
Edmund Rice Justice Centre - SYDNEY, AUSTRALIA
The Edmund Rice Centre is involved in a range of projects and activities across the four areas of its operation in research, community education, advocacy and networking. The Centre's objectives are to:
Conduct and encourage research into the causes of poverty and inequity in society, especially with regard to youth and Indigenous Australians.
Promote teaching that supports awareness, understanding and action in the areas of justice and community issues.
Promote experiential learning activities through organised and reflective immersion programs in Australia and internationally.
Encourage the development of skills in advocacy and social action.
Facilitate liaison and networking opportunities amongst agencies involved in social justice and community education activities.
Edmund Rice Centre for Justice and Community Education
PO Box 2219 (15 Henley Rd)
HOMEBUSH WEST, NSW 2140
AUSTRALIA
ERN Social Justice & Advocacy Desk - SOUTH AFRICA
The Social Justice and Advocacy Desk of Southern Africa was launched in January of 2014 and is currently based at the Khaya ERNSA Community House in Cape Town, South Africa. The Desks yearly developed Formation Programme serves to educate and skill ERNSA members, as well as the general public around Social Justice and Advocacy issues. The Desk coordinates Social Justice Programmes, Eco Justice Presentations,
Eco-Retreats, Skills Courses for vulnerable young adults, as well as volunteerism projects such as The Umoya Project in Khayelitsha which focuses of the rights of the disabled and elderly. The Desk also advocates on behalf of local and international groups that suffer infringements on their Human Rights.
Contact Jessica at This email address is being protected from spambots. You need JavaScript enabled to view it.
Check out their website, clicking on the image here:
Edmund Rice Christian Brothers JPIC network - NORTH AMERICA
The Edmund Rice Christian Brothers North America JPIC network supports justice efforts in school ministries. It was inaugurated in April, 2008. Co-sponsored by ERCBNA Office for Justice, Peace and Integrity of Creation and the ERCBNA Office of Eucational Services in order to foster, support, and partner justice work in all North American school ministries within the charism of Blessed Edmund Rice.
Check out their website, clicking on the image here:
Edmund Rice Advocacy Network - KENYA
Join their Facebook page here to find out more
Edmund Rice Justice Bulletin
This blog had its origin as a means of linking students from Christian Brothers Schools in Victoria, Australia who attended the Social Justice days Brian Bond organised, or who participated in school retreats he helped facilitate. It arose from a belief that as well as charity, advocacy for human rights can also be a compassionate response for those who experience injustice and deprivation. In other words we can address root causes rather than just symptoms. After moving to Geneva to take up a position with Edmund Rice International (ERI) Brian decided to maintain the bulletin with its expanded mailing list but to give it an added focus linking it with the work of ERI.
Check out the blog or subscribe here
Edmund Rice Justice AOTEAROA - NEW ZEALAND
Edmund Rice Justice Aotearoa - New Zealand has being running as a organization since 2005 to provide support and community for young adults intersted in social justice. Supporters range in ages and occupations but are all held together by a passion to be involved in social justice issues.
We currently provide services such as
Community meetings for young adults and school students
Advocacy comments and campaigns
Information and resources on current issues
Services such as restorative justice facilitation
Support for new and developing social justice initiatives
Contact
This email address is being protected from spambots. You need JavaScript enabled to view it.
+649 638 7033
123 Manukau Road, Auckland, New Zealand, 1024