Details

Hits: 20531
Mout Sion, Waterford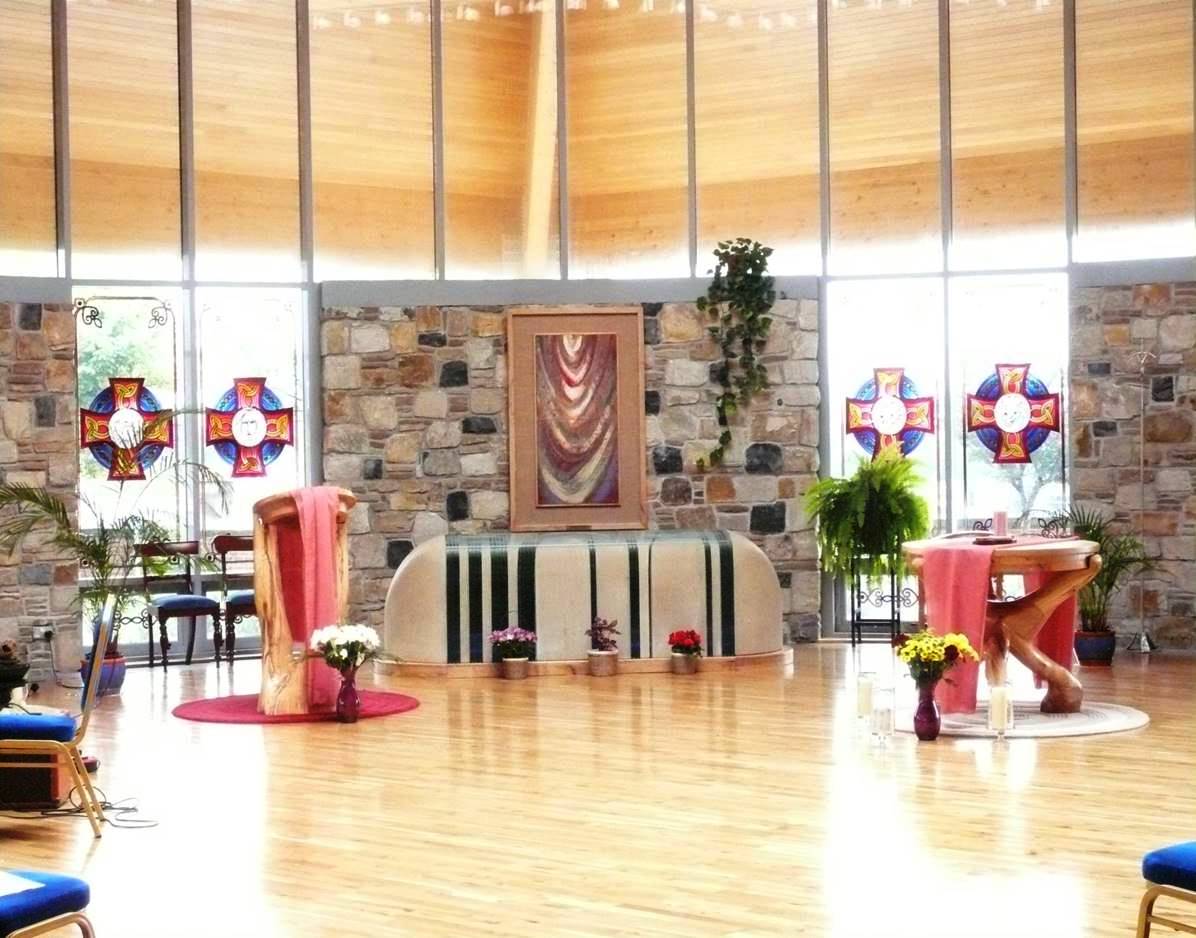 The Chapel
The Edmund Rice Chapel with its circular shape sits dramatically on the hill of Mount Sion. Inside the Edmund Rice Chapel is the tomb of Blessed Edmund Rice.
Made of sandstone and glass the tomb has Edmund Rice's name etched in the side and top in Ogham, the ancient Irish alphabet. Glimpses of Edmund's coffin - in which are his remains rest - are visible through the slits in the glass of the top of the tomb. Visitors are welcome to touch the stone of the tomb as they pause for prayer and reflection.
A popular story of Edmund Rice was that during his contemplation of his future, he wondered about going to Europe to study and seek ordination. His sister-in-law, Joan Power, drew his attention to some poor boys outside his window and told him that out in the streets of Waterford was his monastery.

Similarly, today visitors can look over Waterford from inside the Chapel, and allow the vista of Waterford, the World and the Cosmos to direct their reflections. In turn, Waterford, the World and the Cosmos can be affected by the activity of meditation, prayer and reflection in the Edmund Rice Chapel.
Visitors may also choose to avail of the Peace Garden between the Chapel and the monastery. It offers an oasis with its flowers and plants, bench seating, the stations of the cross and a cosmic walk.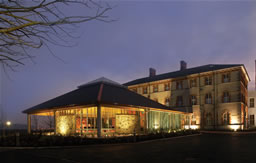 Edmund Rice Heritage Centre
An interactive Heritage Centre, opened in 2008, tells the story of Edmund Rice, the history of Ireland and the growth of the Congregations throughout the world.
The museum provides opportunities for visitors to:
• Live the Edmund Rice Story through an atmospheric and interactive experience
• Become immersed in 18th century Waterford through audio-visual and multi-media creations
• Visit the 19th Century school room
• See the Brothers' and their colleagues' work throughout the world
• See the reconstructed face of Edmund Rice
Special tours and curriculum materials for schools are available
Community and Ministries:
An international community of Christian Brothers lives at Mt Sion, offering hospitality to all who come to visit or stay.
Email: This email address is being protected from spambots. You need JavaScript enabled to view it.


Westcourt, Callan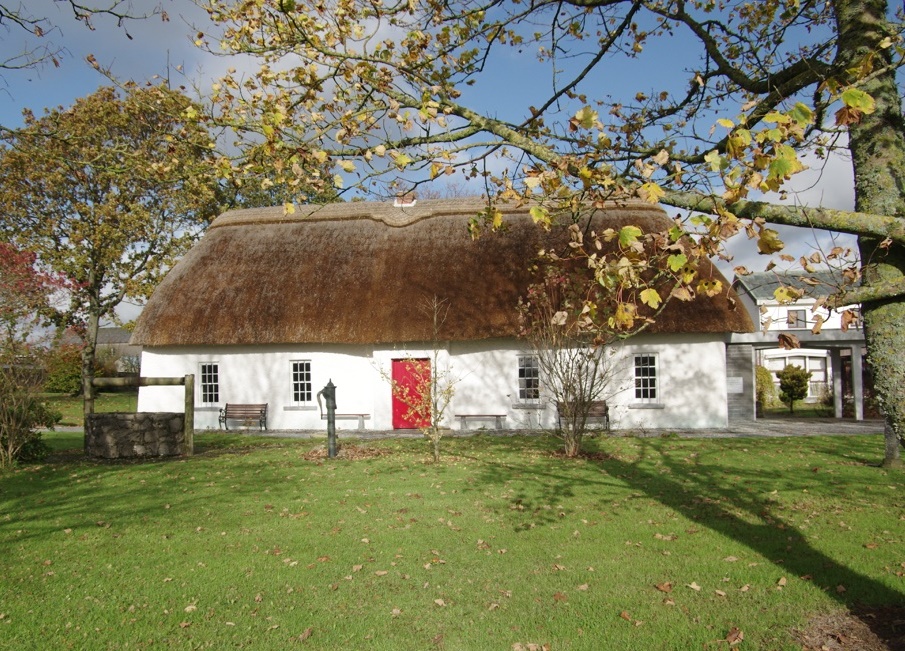 Blessed Edmund Rice, founder of the Christian Brothers and Presentation Brothers, was born to Robert and Margaret Rice, prosperous tenant farmers, at Westcourt, Callan, Co. Kilkenny, on 1st of June 1762.
He was the fourth of seven brothers, and had two stepsisters, Joan and Jane Murphy, from his mother's first marriage. The Penal Laws against Catholics were still in force in Ireland. County Kilkenny fared better than many places because of the tolerance of John Butler, the Protestant Duke of Ormonde who resided in Kilkenny Castle.
As a result, enterprising Catholics, such as Robert Rice, were enabled to rent farmland from tolerant Protestant landlords at reasonable rates. So Edmund was fortunate in a land where the majority of Catholics were "hewers of wood and drawers of water".

The thatched house "Westcourt" in which Edmund was born on 1 June 1762, is almost 300 years old. The six roomed house consists of a kitchen, parlour, breakfast room and three bedrooms. Of particular interest is the bedroom in which Edmund Rice was born.

Also on the site is the Edmund Rice Memorial Chapel and a large visitors' centre.

Opening Hours
1 April - 30 September
10:00 am to 1:00 pm and 2:00 pm to 6:00 pm
1 October - 31 March
10:00 am to 1:00 pm and 2:00 pm to 5:00 pm
Closed
Good Friday and Christmas Day
Telephone: +353 (0) 562 5993 / +353 (0) 562 5141