Details

Hits: 15676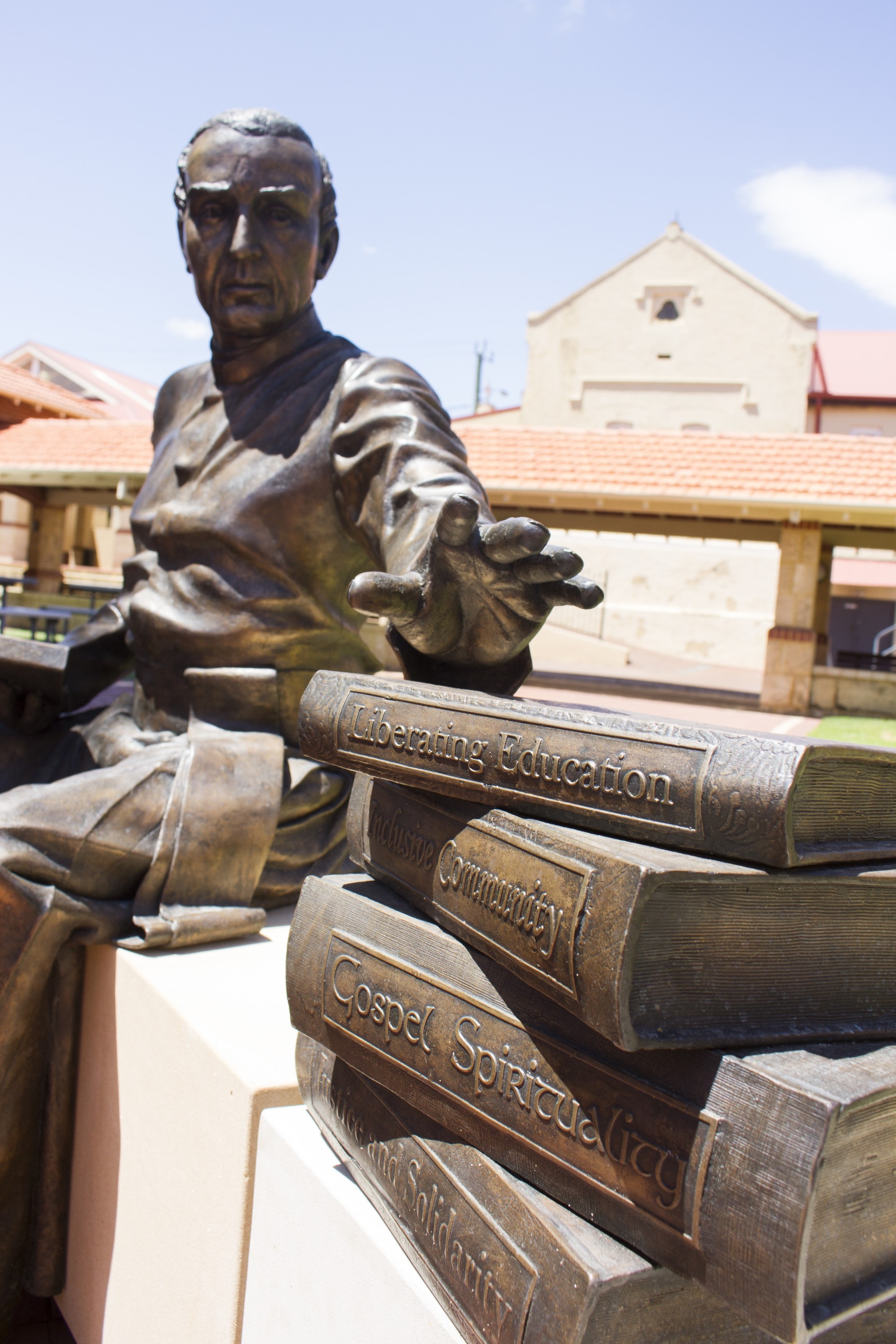 Sitting on a bench in the centre of the College Cloisters at CBC Fremantle (Australia), 'Eddy', as he's known to many boys at the College, is a stunning bronze sculpture that provides a constant reminder of the impact each one of us can have on the world.
Crafted for more than a year by renowned Fremantle sculptor Greg James in his studio at J Shed, Edmund is dressed in a traditional cassock, reflecting the importance of faith in his life, with well-worn shoes indicating his life amongst the people. In his right hand he holds a small book titled 'The Life of Nano Nagle', which is a nod to the value he placed on the work of the founder of the Presentation Sisters. His left hand rests on a stack of four books, each bearing one of the four EREA Touchstones, as an ever-present reminder of what anchors the College community in an ever-changing world and of the lasting worth of a holistic faith education.
In an interview when the project was launched in 2019, the Principal Mr. Dominic Burgio said "We're trying to make sure that Edmund's legacy is maintained and that the boys understand the roots of the school, which is why the students learn about him as early as year seven".
During breaks, Eddy is never far from the action, always joined by boys eating their lunch or having a chat on his bench of Donnybrook standstone. His presence is felt throughout the Cloisters, as his spirit lives on through the College's work, both on campus and in the wider world.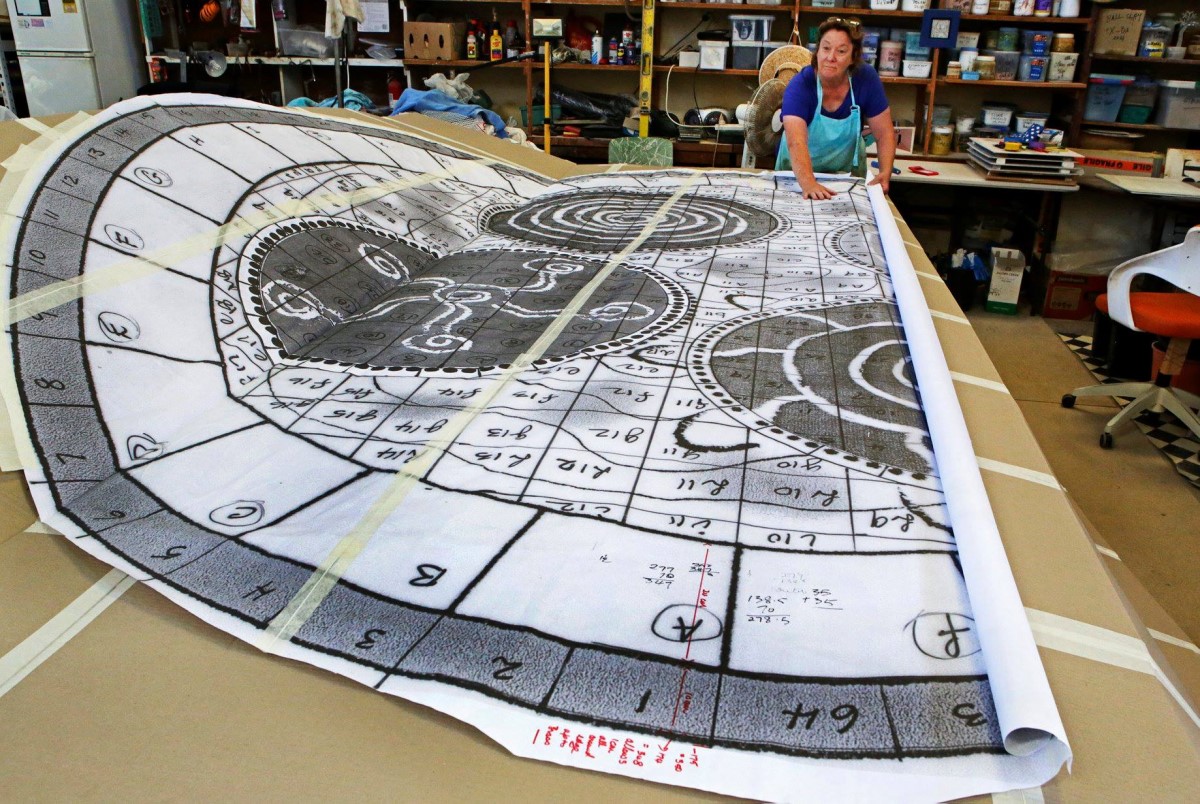 At Eddy's feet is a spectacular, hand-crafted mosaic, produced by local artist Jenny Dawson. Each tile tells its own story, and together, they form an eye-catching account of the College's history. In the centre, swimming in sky blue swirls symbolising the College's proximity to the ocean and the port city of Fremantle, are the Indigenous symbols for each of the Touchstones, in recognition of the original custodians of the land on which the campus has stood for more than a century. The artwork is bordered by 32 tiles containing key moments in CBC's history, including photos of graduating classes, academic records and other documents from the archives.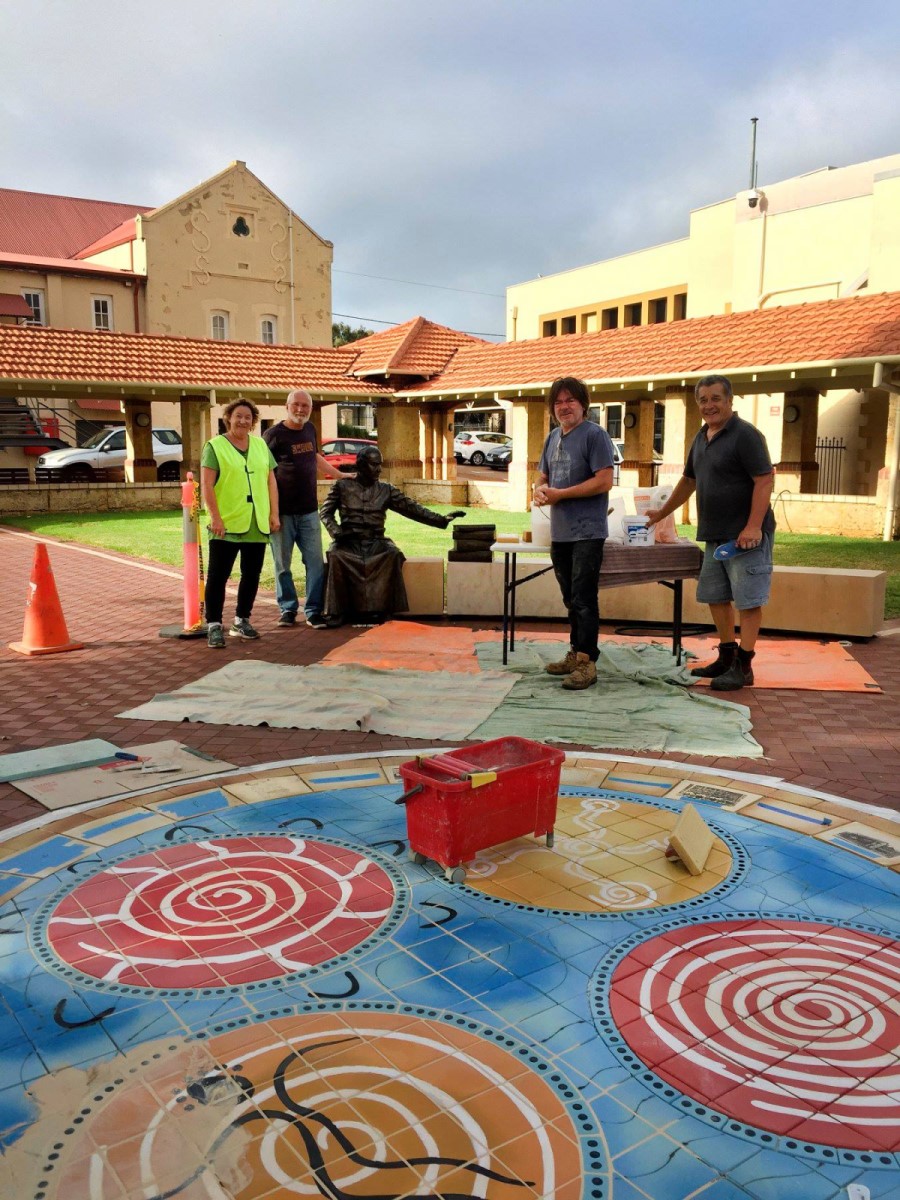 Ms Dawson says the mosaic was an incredible test of her ceramic skills, and believes it was "touched by the hand of god" as a big black circle mysteriously appeared through the clay on one of the tiles.
Together, the sculpture and the mosaic are constant visual reminders of the centuries of history and tradition of the College, and the exciting future of tomorrow's gentlemen.
Check out the College website cbcfremantle.wa.edu.au